Photo Comments
View of a rectangular receptacle into which a Lewis Bolt was placed in order to lift this architectural piece into place.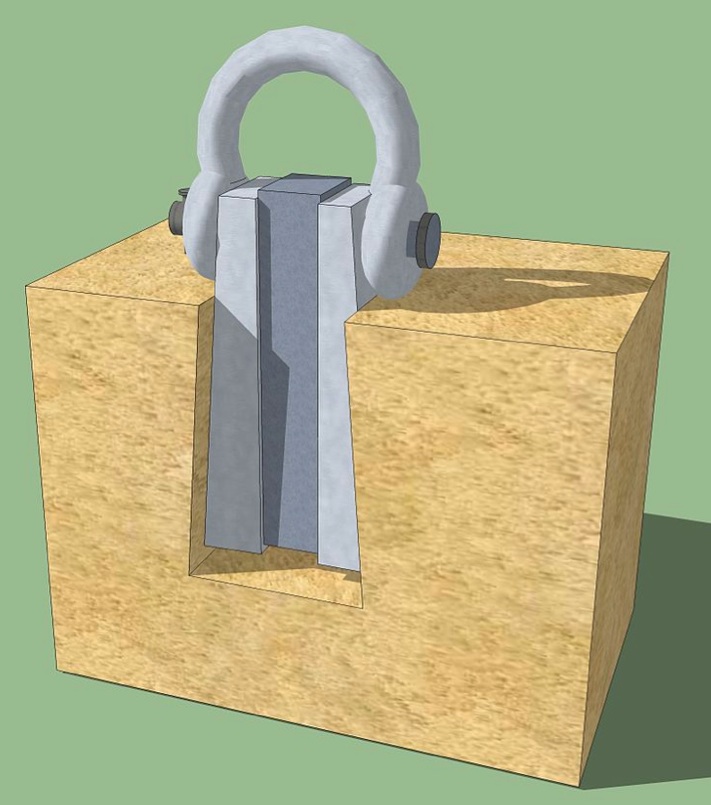 The Lewis Bolt is inserted into the cavity carved into the stone to be lifted. Note that the cavity is wider at the bottom than at the top. The rope or chain is attached to the loop at the top and as it is drawn upward the Lewis Bolt is secured in its cavity. Image of the Lewis Bolt is from Lewis (lifting appliance) — Wikipedia.
On the architectural fragment, the two square holes are places where iron pegs were placed that secured this piece. They poured lead into the carved grooves that lead to these squares so as to cover the iron with lead to prevent rusting.
This architectural element is on display at the site of Alexandria Troas.