Photo Comments
View of the largest anchor stock ever found from the ancient world. It weighs over 5,500 lbs [2,500 kg.] and is 13 ft. 6 in. long [4.1 m.] It was brought up close to Salina Bay (NE coast of Malta).
Gordon Franz (see below) quotes the Museum Archaeological Report that this "enormous Roman anchor stock [was] found lying on the sea bed 120 feet below the surface 300 yards off Qawar Point...." [CR=near Salina Bay]. It is dated from "the second half of the second century BC to the middle of the first century AD." It "... most likely came from an Alexandrian grain ship" [CR: like the one Paul was being transported on? Acts 27:6, 27–29]
A careful look at the left end of the anchor shows that it was not solid metal, but had a metal shell that encased a wood "soul."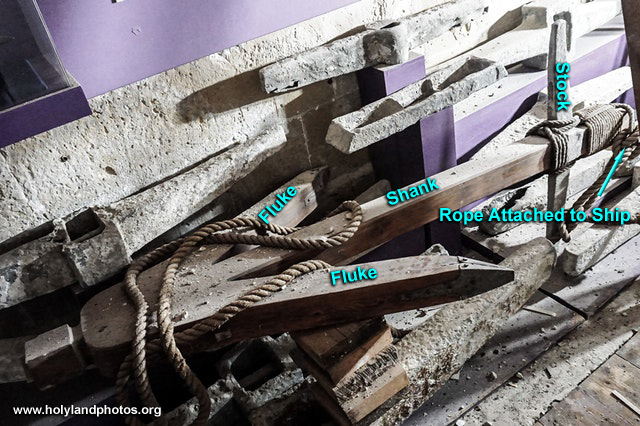 ---
Franz, Gordon "Does the 'Lost Shipwreck of Paul' Hold Water? Or, Have the Anchors from the Apostle Paul's Shipwreck Been discovered on Malta?"