Following Paul from Shipwreck on Malta to Martyrdom in Rome — a 14–Day Tour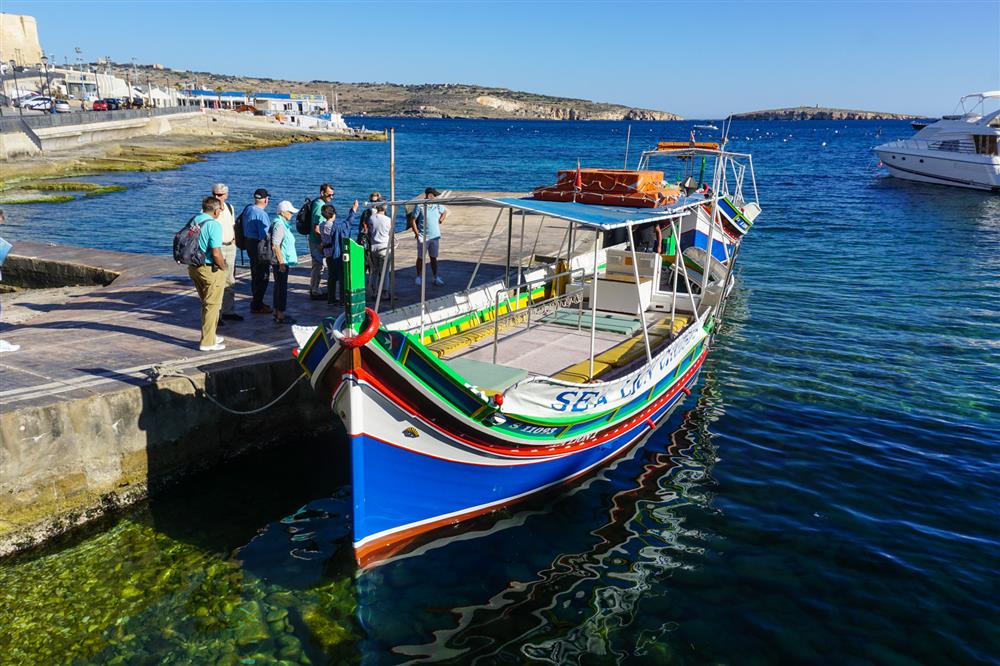 Mary and I are pleased to announce for the SECOND TIME our popular trip (14-day tour) entitled Following Paul from Shipwreck on Malta to Rome (Acts 27–28)! April 27–May 10, 2022.
Email Dr. Rasmussen for an Itinerary and Details
Greetings! Mary and I are excited to invite you to join our handcrafted adult "study" trip entitled Following Paul from Shipwreck on Malta to Martyrdom in Rome. We begin our tour on Malta where we will explore the bays where the shipwreck of Paul may have occurred as well as the Island of Malta. Mark Gatt, who discovered an anchor that may have been jettisoned from the ship that Paul was on, will guide us on land and on the water! Then, just as Paul left Malta, we will ferry to Sicily where we will spend a day and a half exploring the antiquities. From there, we will travel north to Pompeii where we will visit the well–preserved remains of the Roman town that was destroyed by the eruption of the volcano Vesuvius in AD 79. It has a lot to teach us about life in New Testament times!

After exploring Puteoli, where Paul landed (Acts 28:13), we will head to Rome—following in the footsteps of Paul along the via Appia.

We will spend four and a half days exploring the wonderful archaeological and traditional sites of Rome—the place Paul was imprisoned twice, and eventually martyred (as was Peter). Dr. Thompson and I will be giving mini-lectures along the way both on the bus and on the sites. We will relate what we are seeing to the New Testament and the Early Christian Church. Thus, this is not a mere tour, but a hands-on experience as we study the New Testament and its Greco Roman background together! We invite you to join us on this unique, exciting, adventure! Contact me soon for additional details.
We hope you will join us! Contact us soon if you are interested (2footstepstours@gmail.com).
Carl and Mary Rasmussen
The image above is of the Luzzu that took us out to the place where Paul's ship anchored before being wrecked on a sandbar. After spending 3 months on Malta, after the shipwreck, Paul set sail to Rome from there.