Advent / Christmas Images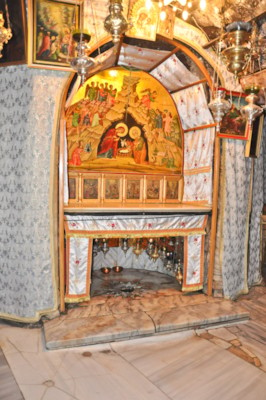 In preparation for Christmas the following links will take you to Nazareth where the annunciation took place; to Bethlehem where Jesus was born; to an example of a manger (also, use Search Window); and to the Herodium where Herod the Great had a pleasure palace and where he was buried.
To the left, the Grotto of the Nativity in the Church of the Nativity in Bethlehem.
To visit the original home of Saint Nicholas at Myra in Turkey(!), click here!